Bipasha Basu, Bollywood's dusky bombshell has always been in the limelight for having an enviable body and her stunning hot body is because of her extremely rigorous fitness regime. The secret to her fitness has been credited to her toxin-free lifestyle which means no drinking and smoking, along with a strict weekly workout routine.
Her passion for having a sculpted physique led her to release a series of workout videos which featured everything from dance workout videos to weight loss routines. Such is her devotion to fitness that she even followed her exercise regime on her honeymoon with her buff husband Karan Singh Grover who is as much of a fitness freak as she is.
Besides being a strict practitioner of Yoga and starting her day with Surya Namashker , Bipasha also follows a strict diet plan opting to keep her dinner and lunch simple.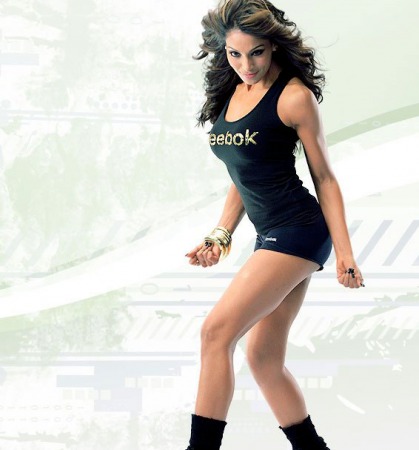 After being greatly applauded for her sculpted body , Bipasha released a fitness DVD called "Love Yourself" that incorporated a 60 day workout regime for weightless. After the first DVD catapulted to success, she launched a second DVD titled "Break Free" which included a 30 minute dance workout.
After covering these areas , the third DVD "Unleash" put focus on advanced training meant to improve muscle
These are some of Bipasha"s best workout videos which are definitely going to compel you to get up and hit the nearest gym ASAP.