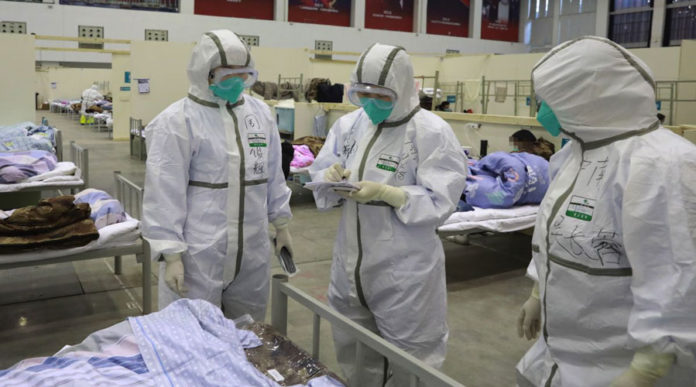 The number of coronavirus patients has risen sharply in Karachi due to easing of lockdown, after which corona wards have been filled in private and government hospitals in the city.
According to Sindh Health Department officials, most of the private and government hospitals have refused to accept more Corona patients due to overcrowding of wards.
Coronavirus has spread its wings all over the world after China and has also set foot in Pakistan after which its destruction has increased dramatically. While the number of patients is increasing, questions are being raised about our medical facilities.
Coronavirus spreads continues as people rush to malls in Karachi
It has been reported that there is no space in the Corona Ward in the public and private hospitals of Karachi. In this regard, it has been informed that only 9 beds are vacant in the hospitals allotted for Corona patients while there are no beds in the remaining hospitals.
Keep in mind that the number of patients in Pakistan is increasing with each passing day, after which it was hoped that perhaps our medical facilities will be considered and improved, but now No such situation has come to light till now. Sometimes doctors in Pakistan raise their voices regarding medical facilities and sometimes regarding the situation in our hospitals.
A recent example of this is the situation in Karachi's hospitals, where the number of patients is increasing, but now the corona ward in Karachi's public and private hospitals has run out of space.
Government Will Add Rs 4 Against Every Rs 1 Donated in Corona Relief Fund
Aga Khan Hospital has refused to accept more patients from Corona and regular notices have been posted. According to health department officials, the burden of patients has come to light due to the Eid holidays.
The total number of deaths in Pakistan so far is 1,276 While the number of patients has reached 62,330 after the new cases came to light. Hospitals are running out of space as the number of patients increases. There are only 9 beds left in the hospitals reserved for Corona patients in Karachi.