Mouni Roy's Naagin which became the highest rated television series in 2015 has returned to television screens for a second season as Naagin 2 due to popular demand. The show stars Mouni Roy in a double role alongside Karanvir Bohra, Sudha Chandran and Adaa Khan.

The show premiered on Colors TV on Saturday, October 8th and till now has received mixed views. Though the initial response to the first episode was great, the admiration dimmed down after the airing of the second episode.
For those of you who are new to the show, Naagin 1 was the story of Shivanya ( Mouni Roy) , the daughter of "ichadhari" nag couple. She wants to avenge the death of her family and falls in love with Ritik(Arjun Bijlani) who happens to be the son of one of the murderers. While the premise of the show was very cliche and had been portrayed on tv multiple times, Ekta Kapoor managed to make this show a huge success.
Naagin 2 Premiere: Mouni Roy & Star Cast at the Launch Party
The second season of the show starts with Shivanya giving birth to her and Ritik's daughter whom they name Shivangi. Mouni Roy manages to brilliantly portray the roles of both , mother and daughter effortlessly. Though fan favourite, Arjun Bijlani is not a part of the new season, the show kept his fans happy by showing little glimpses of him in the first episode.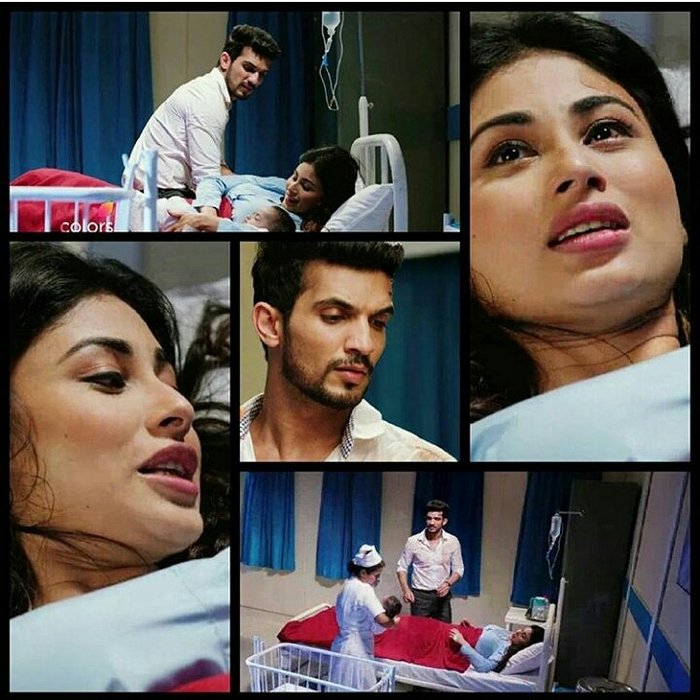 The second season of the show focuses on how Shivanya will go to any lengths to make sure that her daughter Shivangi does not have to succumb to the life of an Ichadhaari naagin. Karanvir Bohra plays the role of
Karanvir Bohra plays the role of Ritik who is going to be Shivangi's love interest this season. Making a comeback as an antagonist again is Sudha Chandran who plays the role of Ritik's grandmother.
While fans are eating up the storyline, the VFX effects leave a lot to be desired. While the visuals for season 1 were not anything to boast about , season 2 has set the bar even lower. Also irking the fans is the fact how quickly the main characters Ritik and Shivangi fell in love.
With Ekta Kapoor steering the ship, fans are eagerly waiting to see if Naagin 2 will be as good as it's predecessor.