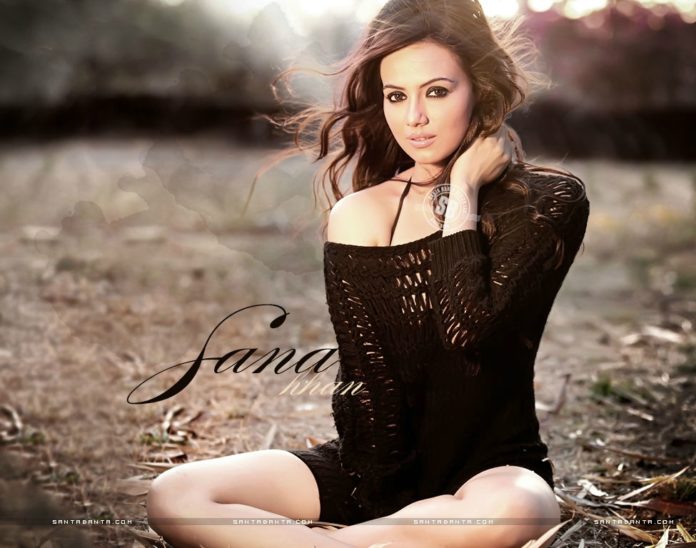 The sultry actress Sana Khan who appeared on Bigg Boss season 6 has already made it to headlines due to her upcoming movie, 'Wajah Tum Ho'.  She was among the top contestants of the Bigg Boss season 6 who made the show entertaining and lively.
Salman Khan who is known for providing opportunities to young talents to become part of the B-town also helped Sana in landing her a role in his film Jai ho.
All eyes are set on Sana Khan after the release of the HOT trailer of her upcoming Bollywood film 'Wajah Tum Ho'.
Here are 10 things you need to know about the upcoming Bollywood sensation
1. She is a Model turned Actress
Sana Khan started her career as a model initially and later on she opted for acting as her full-time career.
https://www.instagram.com/p/BLQM1rkAssM/?taken-by=sanakhaan21&hl=en
2. She is a Selfie Queen 
Yes, the actress loves herself so much and her Instagram is filled with her super cute selfies.
https://www.instagram.com/p/BLMbQrOjiSd/
https://www.instagram.com/p/BLTsMV7glrP/
3. Fashion is her Passion
Besides acting, Sana is a true fashionista, she loves brands and likes to flaunt her beautiful dresses be it western or eastern. She knows what fashion sense is!
https://www.instagram.com/p/BLvCoUUgbf0/
https://www.instagram.com/p/BLOaKYBgLIB/?hl=en
https://www.instagram.com/p/BLsjzz6AbjR/
4. She originally belongs to Maharashtra
Sana originally hails from Maharashtra, India. She then shifted to Mumbai where she completed her studies till 12th grade and pursued her career towards acting.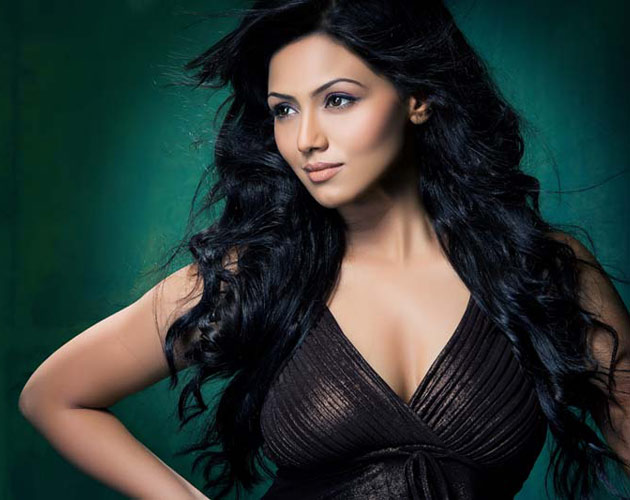 5. Bigg Boss Season 6
Sana has been one of the celebrities of Bigg Boss season 6 that shoot the show's TRPs. She was among one of the most talked celebrities during Bigg boss season 6.
6. She Values Islamic Religion and Festivals
Amidst celebrity gossips and parties, Sana Khan truly values Islamic religion and festivals.
https://www.instagram.com/p/BGcRII-g4jA/
7. Bollywood Movies
Sana rose to fame when she was chosen for a supporting role in Salman Khan's film Jai ho. since then she has got tremendous publicity and is currently working on different Bollywood projects. her upcoming film is 'Wajah Tum Ho' and soon she will be seen playing a comic character in 'Tom Dick and Harry 2'.
8. Khatron Ke Khilari
The sexy model-turned-actress also became part of the reality show 'Khatron Ke Khiladi' season 6 and 7.
9. An Adventurer
She is a young soul who loves exploring and going on adventures. Certainly, adventure is something that keeps herself feel fresh and happy.
https://www.instagram.com/p/BFbCiX9A4ue/
https://www.instagram.com/p/BCuFPukA4ka/
10. She has won an IFTA Award
Sana who had previously work in South Indian films have gained recognition for her performance and her work. She has even won an IFTA Best New Actress Award in Singapore for Tamil film Silambattam.