There is always something common in people and the most common traits are shared between people of the same zodiac signs.
Different temperaments, habits, traits, likes, dislikes and much more come when it comes to different zodiac signs, but we do always see some of ourselves in our celebrities and to know which one you are most alike is very exciting.
Now read along and see on which Pakistani Actor/Actress Are You like based On Your Zodiac Sign:
Saba Qamar – Aries
Passionate, Courageous and lively are the three qualities that define the Pisces in Saba Qamar. Always extremely blunt and confident about her choices, Saba Qamar has become the beacon of what a modern Pakistani woman is. From the choices of her drama characters to the content available on her YouTube channel, Saba Qamar is ready for any head-on challenge.
Humayun Saeed – Cancer
The sensitive leading man of the industry, Humayun Saeed is a true Cancer in that he is highly sensitive as his seen in his drama characters like Danish from "Mere Paas Tum Ho". But cancers also have a fun side to them, as Humayun Saeed is seen in his interview cracking jokes and easing up with his friends on Jeeto Pakistan. Like a true cancerian, Humayun Saeed doesn't exist in any pre-existing group but has a league of his own.
Sajal Ali – Capricorn
Responsible, disciplined, self-control and good manager is exactly what describes the Capricorn in Sajal Ali. Known for her work ethic in the industry, Sajal Ali is extremely disciplined when it comes to her personal and professional life. Reaching for the stars with stellar performances in Alif and Ye Dil mera, Saal Ali has truly become the poster child for Capricorns.
Alizeh Shah – Gemini
Alizeh Shah is the quirky extrovert Gemini who truly is everyone's favourite and has managed to make loads of friends in the industry with her charm. Geminis are born with an awesome quick wit and hence, are always popular; more reasons to earn friends. Adjustable and flexible traits in a Gemini can be seen in Alizeh Shah in her drama characters choices from her range from emotional dramatic girl next door to the confident officer in army serving humanity.
Ahad Raza Mir – Libra
Charm and diplomacy is what comes when we think of Ahad Raza Mir, the Libra. Never having been involved in any controversy, Ahad Raza Mir has from day one been hailed for his good looks and excellent work in the Pakistani Drama Industry. Librans are very sensitive and emotionally charged, and we can see Ahad as exactly that in his personal and professional life. Ahad like true Librans is of the few who have the ability to occasionally apply their intellectual side to their creative pursuits.
Maya Ali – Leo
Creative, passionate, generous, warm-hearted, cheerful, humorous are what describes the best traits of a Leo in Maya Ali. Maya Ali seems to be the person that brings the full beam of sunlight with her smile in every space she is. Maya Ali also helps many through charity by providing food and other necessities to people who cannot help themselves. Leos hold no grudge, and are the best friends a person could have. They can go out of their way to accommodate someone.
Zahid Ahmed – Virgo
Zahid Ahmed is known for his practical approach and hardworking techniques in the industry. Now the superstar has starting appearing in religious debates on the social media telling people of how to increase your faith in hard times making him perfect Virgo who loves to acquire knowledge. Virgos display great analyzing skills; something that stems from their practical and calculated approach to life.
Yasir Hussain – Taurus
Funny man Yasir Hussain is a Taurus and true to his sign he has a huge professional potential from hosting to standup comedy routines and now acting. Taureans show high levels of ambition when it comes to things that interest them. With Iqra Aziz fawning over her man, she describes Yasir Hussain to be a very dependable and worth trusting as well as affectionate and passionate.
Humaima Malick – Scorpio
Yet another force to be reckoned with of the industry, Humaima Malick is intense and confident like a true Scorpio. A Scorpio is intense and their powerful mind helps them in focusing all their energy towards their goal, much like Humaima Malick who came into the industry and chose the most daring and versatile roles making her a unique personality.
Fawad Khan – Sagittarius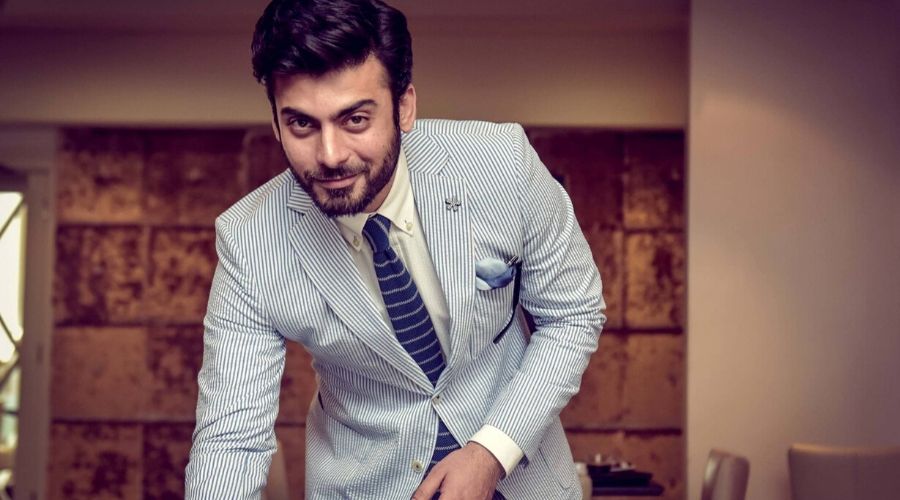 If you were born near the end of November and are a Sagittarius, then you are bound to be as suave and smooth as Fawad Khan. Sagittarians are pretty versatile when it comes to talent, and excel in a multitude of professions like Fawad Khan who is not only a brilliant actor but a superb singer and composer.
Atif Aslam – Pisces
Most easygoing and likable person, which is what makes Atif Aslam a true superstar of Pisces. Pisces individuals hold the ability to pull off extra-ordinary work, given the right enthusiasm and motivation. Pisces have a vivid imagination which makes them amazing artists. Atif Aslam has become one of the most legendary artist of the industry with his unique style which also makes him a true Pisces.
Sanam Saeed – Aquarius
A social magnet, is exactly Sanam Saeed's prowess when it comes to her link with her zodiac sign. They possess a sense of independence and like to get things done their own way. Aquarians are very creative and entertaining individuals as is seen in Sanam Saeeds work and social activities. Sanam Saeed is truly an Aquarius as is seen in her humanitarian work where she has helped many.
So which celebrity are you most alike based on your zodiac sign? Let us know.