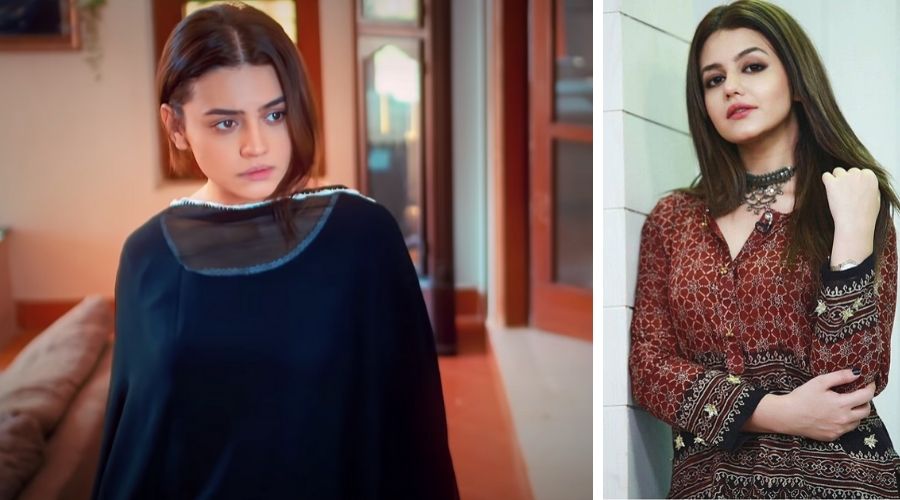 2020 has been a year of hits when speaking about dramas on different TV Channels, giving us all genres from mystery to mysticism, audiences have been thoroughly entertained. And now another drama starring the power couple of Pakistan, Zara Noor Abbas & Asad Siddiqui, is all set to hit our television screens as the trailer for the series is out.
Written by Bushra Ansari, Zebaish is directed by Iqbal Hussain, with its airing date yet to be revealed. The drama will air soon on HUM TV.
Zara Noor Abbas also took to her social media to announce the news. She captioned: "A project very close to my heart. Shot at a very difficult phase of my life. This will always remain extremely special to me and is dedicated to my fans and ONLY them. For their constant love and support."
The trailer is a fast paced one with tense background score that runs through with a narration in the background saying: "The pride that comes with money, fame and ego, doesn't go away that easily. I didn't want an actress with numerous accolades to her name. Surely, when we taste our downfall, then we understand what life really is."
The trailer shows a very intense performance by Zara Noor Abbas and her dynamics with other characters as she climbs on the ladder of fame and money.
Zara Noor will be sharing the screen along with her husband Asad Siddiqui. Asad also took to social media sharing his thoughts, "A project to remember with all the great actors and specially the people behind the camera. So much to learn during the process. Lots of duas to the entire team".
Other than Asad and Zara, Zebaish stars Bushra Ansari, Asma Abbas, Babar Ali, Shabbir Jan, Qavi Khan, Adnan Shah Tipu, Sadaf Nasir and Zoya Nasir in the lead roles.