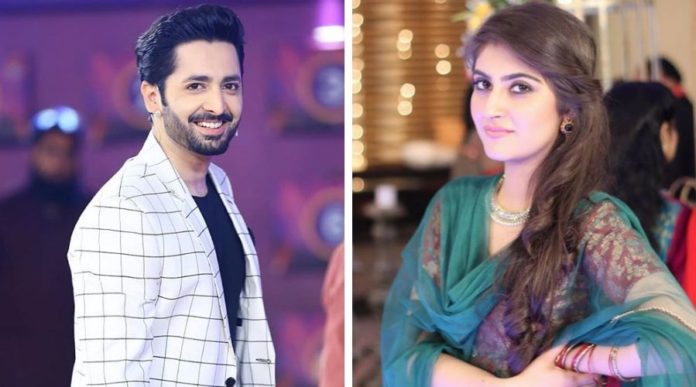 Deewangi starring heartthrob Danish Taimoor is one of the most trending drama in Pakistan right now and has become a must watch on everyone's list.
The story which is about love and betrayal in it, revolves around Nageen (Hiba Bukhari) and Sultan Durrani (Danish Taimoor). Nageen is an orphan girl from a poor household and Sultan completely opposite, a landlord and political powerhouse. Fate comes to play and Sultan falls head over heels in love with Nageen, but Nageen being the modest girl she is rejects his advances but says "Yes" finally.
One day as per a well-planned conspiracy to separate Nageen and Sultan, their video goes viral defaming Sultan ultimately causing his family to lose the elections. Furious Sultan blames Nageen for this scandal in his heart and gets her kidnapped on their wedding day as a revenge, causing her honour to be compromised as well. Nageen is heartbroken and runs away from home and finds herself a new home with her aunt.
But yet again troubles follow her but this time she is helped by Haroon (Ali Abbas), who ultimately marries Nageen and they live happily together. Sultan on the other hand realizes that he wrongly treated Nageen and searches for her vigorously, finally finding her. In the coming episodes we will see that how the obsession of Sultan will slowly start ruining Nageens life and how she will manage to escape him.
The 7th Sky Entertainment, led by the eminent producers of the entertainment industry, Abdullah Kadwani and Asad Qureshi have produced this drama serial.
Written by Sadia Akhtar and directed by the director Zeeshan Ahmed, 'Deewangi' stars the Danish Taimoor and Hiba Bukhari in lead roles, along with Ali Abbas, Zoya Nasir, Mehmood Aslam, Nida Mumtaz, Ismat Zaidi, Noorul Hasan, Parveen Akbar, Humera Bano in pivotal roles.
The OST of the drama is sung by the ace singer, Sahir Ali Bagga.
Deewangi airs Wednesday and Thursday every week at 8 pm only on Geo TV.